WHOLESALE SUNGLASSES CATEGORY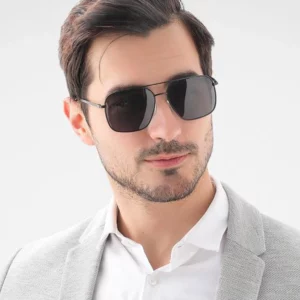 About sunglass manufacturer
Quanzhou Kaidelai specializes in the operation and production of fashion sunglasses, branded watches and popular accessories. It has its own design and development team to create new products for customization and sales. The company integrates production and sales, one-stop procurement, and global product sales.Established in 2005, our company is a major manufacturer and exporter of eyewear products in China, mainly producing sunglasses, reading glasses and optical frames as well as related accessories, such as cases, pouches, cords and display stands. To meet the different demands of customers, we supply different quality level products in ladies' fashion accessory shops, department stores, supermarkets, discount shops, pharmacy stores, optical chains & distributors and promotion companies.
keyboard_arrow_leftPrevious
Nextkeyboard_arrow_right
Sunglasses are optical accessories that can be seen everywhere in life. Sunglasses block uncomfortable glare and protect your eyes from UV rays. All this is possible thanks to metal powder filters that "select" light as it hits it. On hot summer days or sunny days...
read more

WHOLESALE SUNGLASSES, DIRECT TO YOU!
Welcome to KaiDeLai Wholesale Sunglasses, thank you for visiting! You may notice we have a fresh new look, with all of our amazing produKaiDeLai showcased for easy browsing, easy searching, and of course, easy check-out! And as always; our wholesale sunglasses are available at incredible wholesale pricing!
KaiDeLai Wholesale has supplied retailers for over 20 years with the best styles of sunglasses, accessories and displays. If you're looking for a reliable, very experienced wholesale sunglasses provider, you're in the right place! We know what styles retail the best and offer prices that are extremely competitive, along with impressive Volume Discounts that are sure to increase your profits.
Of course, we do more than simply wholesale sunglasses, sunglass displays and accessories! We wholesale reading glasses, packaged with assorted lens strengths, starting as low as $8 a dozen. We are also a leading supplier of quality wholesale hats, in a wide range of insignia including the very popular Christian Baseball Caps, Police & Emergency Response Baseball Caps, any many other insignia, with more on the way!
If you have any questions don't hesitate to contact us via Live Chat (found on the bottom right of your browser window), or give us a call at 18016600090, our knowledgeable staff is ready to answer any questions you may have. You can also email us at [email protected]